Helping struggling readers at home is important if you think that your child may be struggling with their reading.
Throughout my 25 year career, I have seen numerous children with reading deficits, both in my classroom and in my library.
Each child has their own deficits in reading, and it's not easy for one teacher to fix the issues of each child.
It is very important for a child to be reading at grade level by the 3rd grade as it affects their success throughout their schooling.
It is SO IMPORTANT to pinpoint specific reading deficits and to help struggling readers at home.
Some of the Signs of a Struggling Reader
There are TONS of resources for what I have found to be the most common problems a child encounters as they read.
The easiest way to find out what issues a child has with reading, is to listen to them read. These are the key signs that a child is a struggling reader:
Your child does not read fluently and has to hesitate to figure out many of the words on a page.
Your child guesses a word and guesses wrong.
Your child will skip over words.
Your child will appear to be frustrated when he can't read the words.
Your child forgets a word that they've just read on a previous page.
Your child avoids reading, tries to find something else to do, shows behavior problems.
Your child sounds out words using the wrong letter sounds.
Your child is more than one grade level below their grade level.
Your child slurs words.
Your child can't recall or comprehend what was just read.
Reading Rockets also has a great tool to determine the characteristics of a struggling reader. If it turns out that your child is a struggling reader, there is advice, suggestions, and lots of resources available – some are even free!
5 WAYS FOR Helping Struggling Readers at Home

DETERMINE THE ISSUE
Figure out the problem

and go from there. It could be something very small that needs practice.
For example, they just need to go back over letter sounds, they are focusing on sounding out words and not understanding what they are reading, they just don't have enough practice and they are not confident readers, etc.
Let's face it, we all avoid things that we aren't that good at! Your child may just be avoiding what they don't feel successful at!
The list goes on and on of what the problem could be, it could be dyslexia, eye problems or other physical problems. So my first suggestion is to pinpoint the problem and work on it.
If you want to get just an idea of what their issues are, just listen to your child read, and write down what they stumble over. These are called reading records and these are used by your child's teacher to determine your child's reading level and your child's reading deficits.
This website has A LOT of information about running records. It gives you the types of errors your child could make while reading a section of a book (or a whole book if it's for a younger child) OR you can just have your child's teacher give you the information as teachers do running records throughout the year.
These are some of the parts of reading that your child may be struggling with:
Oral Language – a child's understanding of the structure of language.
Phonemic Awareness – a child being able to hear the sounds in words.
Letter recognition/Identification – when a child sees a letter, he/she should be able to recognize the letter and be able to identify it.
Letter/Sound Correspondence– a child needs to know each letter and the sound that goes with that letter.
Sight Words – these are words that each child should practice so that they will know them immediately when they see them in their reading assignments.
Vocabulary – a child should know the meaning of multiple words.
Comprehension – a child will also need to put the words and meanings together to be able to understand what he/she is reading.
Examples of Resources to Help Once you have Determined the Reading Deficit
Flashcards for sight words
100 Fun Lessons to prepare first graders for learning in these areas: Phonics, Sight Words, Punctuation & Grammar, and Reading Comprehension.
These resources are awesome! There are colored reading rulers, word pointers, monster bookmarks, an
Auditory Feedback Phone to help a child hear the words they are saying, and so much more!
There are tons of resources, some to buy and some you can get right on Youtube or other places on the web. Below is a sample of a video with even more ideas to help with your child – It's AWESOME!
HOW TO HELP A STRUGGLING READER VIDEO FROM YOUTUBE
READ
2. The number one way to get kids reading and help them read better is to READ to them and have them read to you!
Make it fun – read under the bed, read in a closet, something unusual and silly!!  Seriously, emerge your home with reading materials and make reading A BLAST!
Let them read just about ANYTHING they want. Start exploring different books and genres which will help you find "THAT BOOK" that will hook your child onto reading.
And, of course, ALWAYS limit screentime to 1 hour a day or less if it's games because if there is a choice, a child will pick a game over reading a book (but you know that already)!!!
INCENTIVES
3. I LOVE incentives (or bribes if you think of it like that), and I have seen MANY a child follow directions when they know they will be rewarded.
Classroom schedules are packed and reading strategies are taught, but each
The reward does not need to be big, but it's something for them to look forward to and in my experience, kids will buy into it.

Both my students and my daughter pushed themselves harder when I added an incentive that they were excited about.
Check out my post on 3 specific incentives that you can set up soooo easily!!
EPIC EBOOKS
4. I have used this at school A LOT and the kids get lost in these ebooks. There are TONS to pick from –  EPIC is AMAZING!
Epic is my number one pick for ebooks. I cringe when the kids at school tell me how much they play video games, but if they're using technology and reading EPIC books, then I have a BIG SMILE!!!
There are over 35,000 books – fiction, nonfiction, biographies, STEM ebooks, graphic novels, the list goes on and on!! There are also learning videos on 1,000 different topics.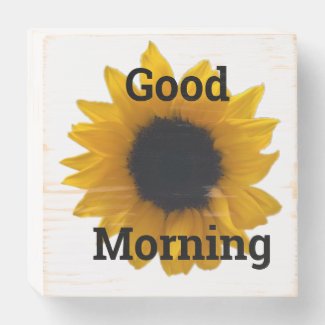 You can search Epic ebooks by genre, reading level, topics, etc. and Epic will make recommendations based on the books that your child reads.
You can select a bunch of books and save them on the site for your child to explore at a later time.
The ebook levels are for prekindergarten to middle school. I've seen my students devour these books – even the struggling and reluctant readers.
MODELING
5. Model reading for your child. Read a book and stop after a difficult word and explain how you would figure it out phonetically and/or from the context of the rest of the sentence. Stop after every few sentences and say you want to summarize the story so far – first, this happened, and then….. to model summarizing and comprehending the reading material.

More Suggestions for Help for Your Child
If you think it's something more serious, then you can head over to the Reading Rockets website to use their Target the Problem! tool to help you identify specifically which areas of reading are difficult for your child. It's important to understand those reading difficulties may overlap, and there may be more than one.
For example, if a child has difficulty processing what is said out loud, they may not be able to understand a story that is read aloud.
Likewise, a child who has difficulty with phonemic and phonological awareness will likely have problems with decoding and phonics.
Previous Blogs
Some of my previous blogs were listed already, but this is a list of those blogs:
There are many reasons why a child is falling behind in reading. Work with your child's teacher to go through the MANY reasons why a child may struggle with reading. Helping struggling readers at home will help your child get the extra help they need to succeed. As always, let me know if you have any questions by responding below or emailing me at mrs.dehm@gmail.com.