As a teacher, I have had to find help for a child with ADHD at school (and at home). Over the years, I used many strategies, discussed with teammates the different treatments, learned of various technology tools, created behavior plans, helped with organization strategies – the list goes on and on!
I have also witnessed and helped family members, friends, etc. who have children with ADHD. Kids with ADHD are wired a little differently, they're very capable, but they need a little help. 
Parents with a child with ADHD (attention deficit hyperactivity disorder) usually suspect something is not quite right with their child by age 4. And the same goes for ADD (attention deficit disorder) which is a type of ADHD (without hyperactivity).
In a classroom, I can usually pick out the child who has ADHD. It's almost painful to see some of the children squirm, move, kick their feet, etc. It is important to find help for a child with ADHD at school early on so that the child feels successful at school.
The child with ADHD  has a motor that runs and runs, the child is impulsive, acts without thinking, etc. A child with ADD has a motor that goes, but the motor is in their own thoughts.
SCHOOL Suggestions and Tools on How to Help a Child With ADHD
Technology
There is magic in technology that helps a child with ADHD suddenly focus and pay attention. There is good and bad connected to too much technology, but I've seen it work wonders in the classroom. Inattentive kids suddenly become interested and excited about learning.
Reading
Reading can be difficult for a child who has a hard time sitting still and focusing. Many tools are available to help with text-to-speech on all types of devices. There are many apps with text-to-speech features that read the words of written text no matter what device you are using.
There is also an app called Mercury Reader (there are similar apps) that cuts off advertisements and distributions from a web page. It's much less distracting if the ads and the extra text is gone and only the text remains.
Post-it Notes are great for kids with ADHD. They help them remember information. Some of these Post-it Notes are specific to notes for reading (asking questions, predicting, etc.)
Many children with ADHD are reluctant readers. The posts below go over more strategies and also have great book suggestions. In general, many kids with ADHD usually like books they can finish quickly, big print, pictures, etc. They also enjoy reading on a tablet.
These are More Posts You May Enjoy
Writing
There are also tools to help a child with writing. There are tools such as speech-to-text where a child can dictate and the computer/Chromebook/iPad can type what the child is saying.
The only downfall is that if the child gets too used to the computer/tablet, they will not have the practice needed to be able to write with a pen or pencil.
Raised line paper can help a child stay within the lines and serves as a guide to their writing for when a child does have to write.
Notetaking
Another tool that is available is called the Livescribe Pen which has a camera and microphone and records the teacher. If a teacher is opposed to being recorded, the teacher can just complete what is called guided notetaking in which the teacher prepares the child with keywords of the discussion so it's easier for the child to stay focused and keep up with the lesson/lecture/etc.

Typing
It is important that a child has time to practice with typing as so many assignments or tools are on computers. You can find many free typing games and keyboarding skill practice websites such as Dance Mat Typing, Typing Club, Typing.com that will help with keyboarding skills that will be needed!

Behavior and Focus for School and Home
Staying still can be an issue for a child with ADHD. These are very popular items used in the classroom (and at home).
Some of the suggestions can be used at home and school, and others are more for home. Kids with ADHD sometimes just need to take a walk or exercise. Gum is also suggested for focus, but most schools do not allow it.
____________________________________________________________________________________________
Weighted blankets are scientifically shown to help kids with anxiety and focus issues (ADHD). Also, weighted blankets are shown to improve mood while increasing attention and focus. I've seen this used by children at school and they seem to help.
Sensory Weighted Lap Pad for Kids – 5-pounds – Great Lap Weighted Blanket for Children with Autism, ADHD, and Sensory Processing Disorder
Helps your child remain calm in class
Can be used in the car
Lifetime guarantee
________________________________________________________________________________________________
Kids love these and they become mesmerized and totally focused on watching them!
Big Mo's Toys Liquid Motion Bubble Timer/Rectangular Sensory Relaxation Water Toy
Big Mo's Toys Fidget Motion Timer is ideal for keeping challenging kids entertained.

Includes one bubble timer of the assorted colors.

Great desktop toy for all ages ranging from children to adults.

Helps children with sensory and hyperactivity issues calm down and stay focused.

Big Mo's Toys items are made of High-Quality materials that are Non-Toxic and Tested to ensure your child's Safety.
________________________________________________________________________________________________
I've seen these at school, and they seem to help:
Wi

ggle

S

e

a

t

f

o

r

K

i

d

s

:

:

I

n

f

l

a

t

a

ble Wobble Cushion/Wiggle Cushion- Perfect for Classroom & Home
Helps curb the wiggles.

Inflates easily – hand-held pump included 

30-Day Guarantee
I have seen different types of balls used in classrooms, actually, I have seen classrooms in which all of the kids use these as chairs. Most kids can use this in a classroom without incident, but some get silly. 
Fuzzbudds Bouncy Balls: Machine Washable Fuzzy Cover and Pump
 Fuzzbudds make great chairs for kids of all ages
It helps kids to focus because the bouncy ball engages their mind and this great design increases their focus
Burst resistant, up to 220lbs for Mini (35cm) & Small (45cm), 250lbs for Medium (55cm), 440lbs for Large (65cm)
30-day return policy
________________________________________________________________________________________________
I've seen these used and they seem to help some students, but some get silly with them:
Sensory Stretch Bounce Ball, Stress Squishy Therapy Ball, Therapeutic Stress Reliever Ball
Good for kids with ADD, ADHD, OCD, autism, stress and anxiety relief, Special Needs, Autism, Disorders & More
Also great for playing, relieving, relaxing, releasing, soothing, calming, etc
________________________________________________________________________________________________
BEHAVIOR SHEETS AND CONTRACTS FOR SCHOOL AND HOME
Because a child with ADHD is compulsive, many times they may get into trouble. They sometimes do or say something that they have not thought through – sometimes a point sheet at school helps.
I have used the phrase "I'll give you a few minutes to think about what you need to do, I hope you make the right choice" and "Do you need time to calm down before we continue . . . ?"
A contract is a good idea for any child. You can create a list of things that need to get done and a list of things your child wants in return. It's a good idea to create your list together.
If you want me to email this to you, comment below with your email address or email me at mrs.dehm@gmail.com. You can change things around to fit your needs. To use this, you'd sit down with your child and explain that you need certain things to be completed and in return, they'd get one or two rewards.
These are my HOME Suggestions on How to Help a Child With ADHD
Following Directions
Directions need to be broken down.  A child with ADHD is often overwhelmed with too many directions at the same time.
If possible, write down directions.
It would be helpful to write a list of items that need to be completed in order.
A checklist is perfect for daily accomplishments.
Organizing for School
Have a routine with the backpack and organizing daily.
Give rewards for following your routine.
Use folders that have a clear front cover so you can see what paper is in the front.
Make up a color system for folders (red-math, green-reading, etc.).
Create a system for leaving for school in the morning, returning from school, and also a system for preparing for the next day.
"You've Got This" Mug
After School
Find a spot where there are no distractions. Some children prefer complete silence, and others prefer music. Whatever works!
Have a bucket or bin of needed items – highlighter, scissors, pens, stapler, paper clips, ruler, and pencils, etc. all together so there is no wandering around looking for those items.
You may need a timer if you decide on that. Put the timer on when your child starts so that they know there will be a break coming soon.
HOME ENVIRONMENT
A child with ADHD needs a bedroom that has minimal toys, technology, television, etc. This is a great website that gives suggestions about a child's bedroom and the whole house.
Treatments and Suggestions to Help the Characteristics of ADHD
Treatments for ADHD
There are many treatments and strategies for ADHD. Sometimes a combination of strategies are needed to make sure that your child succeeds.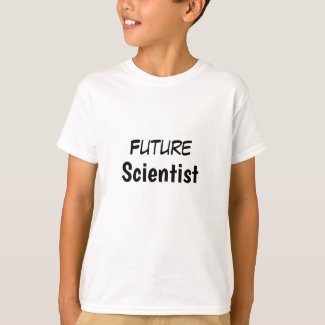 "Future Scientist" t-shirt with a changeable profession
DRUGS
Most parents try different strategies such as diet, checklists, adding more exercise, etc. And when nothing is working, usually drugs are prescribed by your doctor.
This is an awesome website to use for drugs and treatment reviews. I knew Ritalin was a drug that was used, but my research showed me that there are a ton of meds available now!. Everyone has their own opinion about drugs for ADHD, you will form your own. And for more medical information about ADHD check out this website.
BEHAVIOR THERAPY and ADHD LIFE COACHES
There are also tons of books that suggest strategies for behavior issues. Sometimes behavior therapy is suggested. Dr. William Pelham suggests early behavior therapy for a child with ADHD.
There are also ADHD life coaches, I found a website that will provide you with a free 20-minute consultation. The website is www.stigma2strength.com or the phone number is 952-913-7805.
SCHOOL INTERVENTION – 504/ IEPs (individual education plan)
Schools can add extra support if it is agreed upon. Schools can create an IEP (Individual Education profile).
It is best to talk to your child's teacher about the various extra services that your child may receive.
This is a podcast series that I recommend for anyone who had a child with ADHD. The name of the series is ADHD EXperts Broadcast and this broadcast is the one that explains 504/IEPs/etc.
 This calm child herbal supplement is filled with organic ingredients, including Astragalus Root, Wood Betony Herb, Gingko Leaf, and more.
Genius Drops is a non-addictive, preservative-free solution to giving a healthy brain all-day focus and attention.
See improved concentration, focus, and memorization skills with a healthy, safe kids calm supplement.
DIET
There is quite a bit of truth that diet has an effect on ADHD. This website has some very interesting information about diets for ADHD.  Also, check out my Pinterest board on diet suggestions.
ESSENTIAL OILS
Essential oils can be used for a variety of conditions and reasons, so there are many websites that have information about the names of the oils good for focus, concentration, etc. This website is just one of the many websites that suggest essential oils for ADHD.
BRAIN BREAKS
Brain Breaks are a hit at school these days. They provide a little exercise in between classroom learning. There are tons of free Brain Break videos on Youtube and all over the web. If you type in "brain break" you will find a lot. This is just one example of a Brain Break video.
MINDFULNESS and YOGA
Because sometimes these children are filled with self-doubt, it's important to work on their body and mind. Yoga and Mindfulness (paying attention-with-intention) are two good ways to do that. Also, I have seen music and art therapy suggested for these children.
Pinterest Boards With More Ideas
My Pinterest Board "Kids With ADHD" above has more information and tips on ADHD!
More than ever there are tons of resources and support available to parents of a child with ADHD. What else do you need help with when it comes to a child's ADHD? Please leave a comment or question below or email me at mrs.dehm@gmail.com. I'd love to help!